The working principle
Dosing system is based on metering pump as the main dosing equipment, will be dissolved yuexiang, mixer, level gauge, safety valve, check valve, pipe, valve, pressure gauge, filter, buffer, base, escalators, automatic monitoring systems, electrical control system etc. According to process needs to be assembled in a public platform, forming a module, the so-called lever mounted modular units (hereinafter referred to as "lever").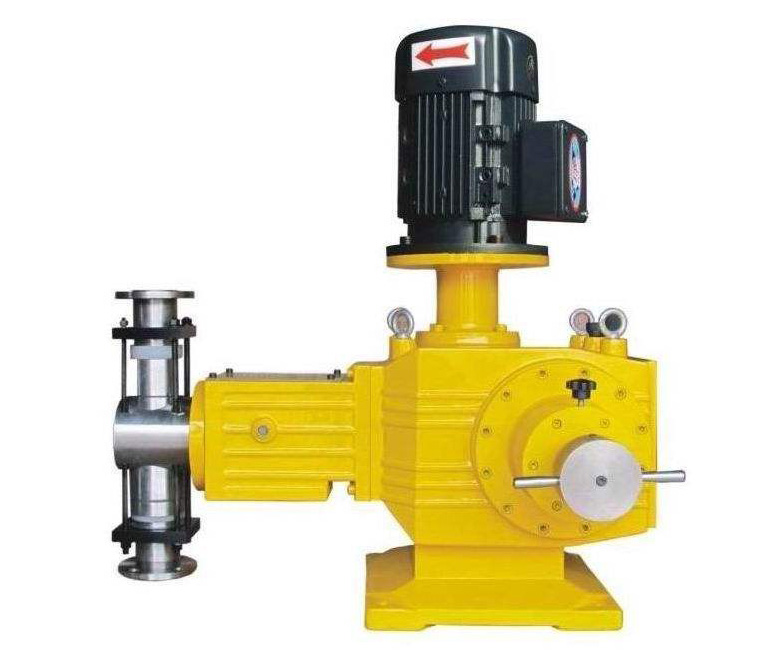 According to the need to put the quantity of medicine into the stirring solution box for stirring dissolution, after the dissolution through the metering pump to the point of the working process, the size of the dosage can be freely adjusted to meet the different dosage of the place.
The dosing device adopts the electromechanical integration structure form, which can be divided into fixed and mobile type (cart type) from the installation. Each form of dosing device is equipped with stirring system, dosing system and automatic control system.
Several fixed skis can be combined into a whole, coupled with frequency conversion control system, can realize local control, remote automatic control, manual and automatic conversion of dosing.
The auxiliary dosing device has the advantages of compact structure, small volume, low noise, stable work, simple installation, convenient operation and so on.
Dosing device through different process design, precise allocation of all kinds of solid and liquid chemical solution, and then accurately add with metering pump, in order to achieve various design requirements.
Such as descaling, deoxygenation, coagulation, acid, alkali and so on.
The dosing process can be operated manually, and the dosing device can be automatically controlled by various electrical appliances and instruments such as PC, magnetic flip level meter, PH meter, stroke controller and frequency converter.
The dosing volume and pressure of the dosing device can be selected according to the needs of the industrial process.
Flow from 1L/h to 8000L/h, pressure from 0.1mpa to 25MPa can be selected to the appropriate products, metering pump measurement accuracy can be up to ±1%, and can achieve a variety of media simultaneously, separate adjustment.
The volume of the solution box in the dosing device is from 0.1m3 to 20m3, which can be selected according to the dosing amount. According to the different conveying medium, there are a variety of materials to choose from, such as carbon steel (carbon steel lining), stainless steel, non-metallic materials (PE, PVC, PP, PTFE) and so on.