Elastic couplings are a metal elastomer formed by one body, usually made of metal rod wire cutting, commonly used materials are aluminum alloy, stainless steel, engineering plastics, suitable for various deviations and accurate transmission of torque.
Name: Elastic couplings
ADAPTS to various deviations and accurately transfers torque
Properties: Metal elastomer formed in one body
Features: Zero rotary clearance, synchronous operation
Formation: metal rod wire cutting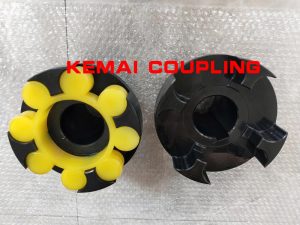 Elastic couplings Features:
(1) integrated metal elastomer;
(2) Zero rotary clearance, synchronous operation;
(3) Radial, angular and axial deviations are compensated by elastic action;
(4) High torque rigidity and excellent sensitivity;
(5) Clockwise and counterclockwise rotation characteristics are exactly the same;
(6) maintenance-free, oil and corrosion resistance;
(7) Aluminum alloy and stainless steel materials for choice;
(8) There are two main fixing methods: wire jacking and clamping.
Double thread
1, belongs to the double thread type.
2, easy installation, maintenance free, oil resistance and corrosion resistance.
3, good elasticity, better protection of equipment.
4, vibration, compensation radial, angular, axial deviation is better than single thread.
5. Ling si elastic coupling is suitable for shaft connection with small torque. Such as stepper motor, encoder.
6, the main transmission torque is small, but the torque is greater than the single thread, prolong the life.
7, more suitable for one-way transmission. Not suitable for frequent positive and negative force transmission, can be used for common positive and negative transmission.
Parallel lines
1. Belong to parallel line form
2. Easy installation, maintenance-free, oil resistance and corrosion resistance
3, vibration, compensation radial, angular, axial deviation
4, clockwise and counterclockwise rotation characteristics are exactly the same
5, good elasticity to play a good protective effect on the equipment
6, aluminum alloy and stainless steel materials
7, support positive and negative force transmission
8. Zero turning clearance
9. Clamping screw fixing method
10. Suitable for shaft connection with small torque, such as encoder, stepping motor, etc